FTB 202-403 FRP Fan 50 – 7000CFM / 8-50″WC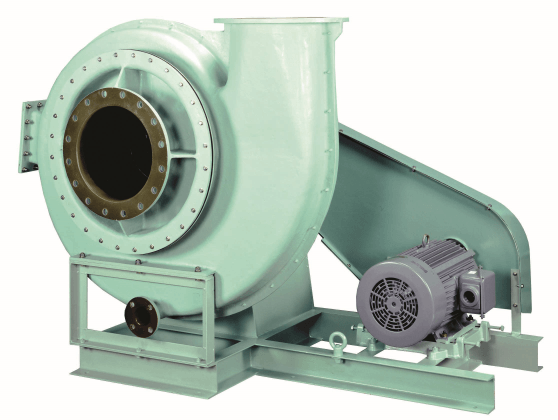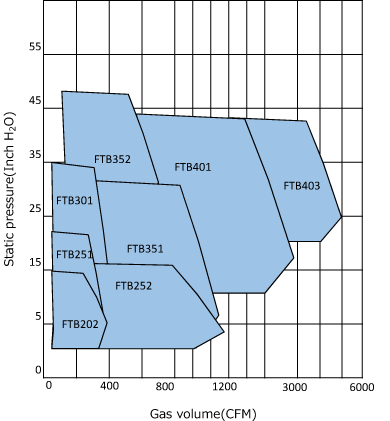 Texel-Seikow U.S.A., Inc. is a top-grade blower impeller manufacturer. This pressure blower is ideal for cooling, ventilating, and handling dust, materials, or corrosive fumes from exhaust systems.
Details:
Capacity to 6,000 CFM
Static pressure to 40.0 "wc
Impeller size 12", 15", 18", 19", 21", 22", 25"
Gas temperature to 176F
Arrangement 1, 8
Features:
High efficient backward curved impeller made of vinyl ester resin
Oil Lubricated bearings for easy maintenance and longevity of bearing life.
The bearings are selected minimum average bearing life (AFBMA L-10) in excess of 30,000 hours at the maximum fan RPM.
Material:
Casing:
– FTB 202-252: Vinyl ester resin
– FTB 301-403: Poly ester resin
Impeller: Vinyl ester resin
Shaft: Carbon steel / SS304 or SS316 options are available.
Base: Epoxy coated carbon steel
Belt cover/Shaft cover: FRP
Oil lubricated bearings
Air seal, Water seal, Mechanical seal etc. options are available.
ASTM D4167 construction is available as an option
As a blower impeller manufacturer, we can provide you with a variety of environmental equipment solutions. Contact us today at 1-713-683-1505 to find out more information about our pressure blowers.
Get a Quote