FTW Two-Stage Impeller / High pressure Fiberglass Reinforced Plastic Fan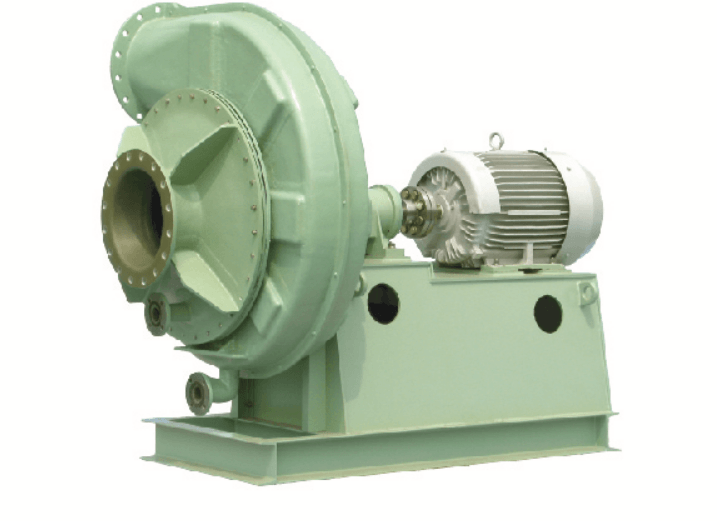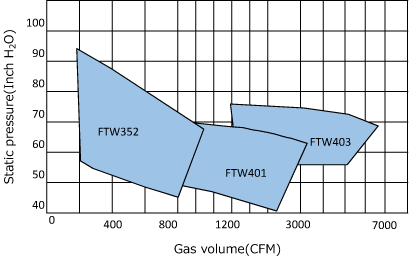 Our FRP high-pressure fans are widely used in industrial applications to meet the need for high pressure in moderate capacities.  Our fiberglass reinforced plastic impeller fans provide the user with an assortment of benefits due to their materials and structure.
Details:
Capacity to 5,500 CFM
Static pressure to 90.0 "wc
Gas temperature to 176F
Arrangement 8
Features:
New technology in FRP fan industry-Two impellers in one casing for extremely high static pressure application.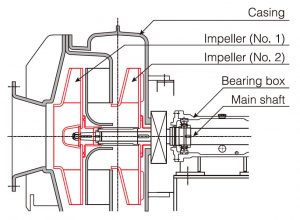 Oil Lubricated bearings for easy maintenance and longevity of bearing life.
Material:
Casing: Poly ester resin / Vinyl ester resin option is available.
Impeller: Vinyl ester resin
Shaft: Carbon steel / SS304 or SS316 options are available.
Base: Epoxy coated carbon steel
Oil lubricated bearings
Air seal, Water seal, Mechanical seal etc. options are available.
We supply you with FRP high-pressure fans that are perfect for many different industrial applications. Reach out to us today at 1-713-683-1505 to learn more about our fiberglass reinforced plastic impeller fans.
Get a Quote