FTF 153-403 FRPFan 100 – 14000 CFM /1-18″WC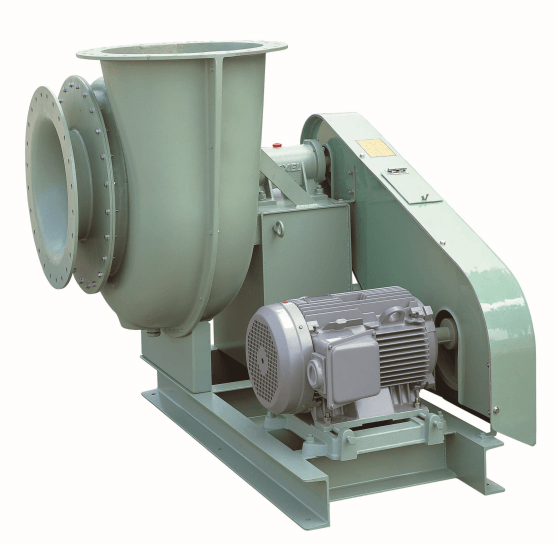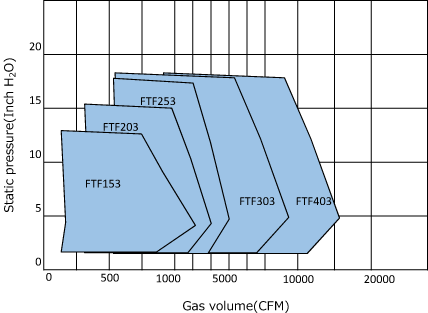 Our backward curved blowers are ideal for a wide range of industrial applications that require high pressure, such as combustion air, solvent recovery, thermal oxidation, fluidizing, combustion, and air recirculation. These FRP blowers are also corrosion resistant, making them perfect for every application.
Details:
Capacity to 13,000 CFM
Static pressure to 18.0 "wc
Impeller size 10", 12", 16", 20", 24"
Gas temperature to 176F
Arrangement 1, 4, 8, 9, 10
Features:
High efficient backward curved impeller made of vinyl ester resin
Oil Lubricated bearings for easy maintenance and longevity of bearing life.
The bearings are selected minimum average bearing life (AFBMA L-10) in excess of 30,000 hours at the maximum fan RPM.
Material:
Casing: Vinyl ester resin
Impeller: Vinyl ester resin
Shaft: Carbon steel / SS304 or SS316 options are available.
Base: Epoxy coated carbon steel
Belt cover/Shaft cover: FRP
Oil lubricated bearings
ASTM D4167 construction is available as an option
We can supply you with all of your environmental equipment solutions. From pollution control to ventilation services, our FRP blower solutions provide you with industrial equipment solutions. Reach out to us today at 1-713-683-1505 to learn more about our backward curved blowers.
Get a Quote